E-CATALOGUES

Surgical instruments

ENT

Thorax | Cardiovascular Surgery

Urology | Gynecology | Dermatology

Bone Surgery | Neurosurgery & Spine

Sterilization & Storage
ENDOOR C – Instrument System

Lap instruments & Clip Appliers

Needle Holders

Endo-Retractors

Suction Irrigation systems

HF-Instruments (mono-/bipolar)

Pediatric Laparoscopy

Cystoscopy | Lithotripsy


Resectoscopy

Mini-Cysto-Resectoscopy

Urethrotomy

Uretero-Renoscopy

Nephroscopy

Pediatric Urology
Gynecological system

Mini-Hystero-Resectoscopy

15 – 16 – 18.5 Fr.

Original | ellipse | midi

For a "gentler gyn"
Powerful pinless hinge design

Top Sellers

STELLA STANDARD Punches

STELLA LIGHT Punches

STELLA LOCK Graspers

Endoscopy Cameras

Camera Heads

Light Source | Pumps

Insufflators

Digital Video Recorder
A new generation of optics

TONTARRA´s telescopes with the PLUS

HD+, HD+2, HD+4



HTT – High Temperature Technology line

HP – High Performance line

Standard Cold light line



Multi disciplinary use

Optimized modes for various clinical applications


Current leakage monitoring

Neutral electrode monitoring

Accurate, smooth incisions and effective coagulation due to optimized presettings

Easy handling

The innovative Blue Endo line for minimal invasive surgery is completely 'made in Germany' and is a useful extension of our existing portfolio in Laparoscopic and Gynecology surgery.
The TONTARRA container system provides the user a large and premium program of containers and accessories, and thus the possibility to organize the hospital sterile supply efficient, clear and individual.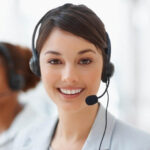 Do you have any requests or need more information about our products, prices or services?
Feel free to contact us. Our sales team will be happy to help you!
> sales@tontarra.de